Product catalog
News
The latest 'Reviform ® cocktail' is on sale!
10.09.2020
We are happy to inform you that the latest product for the shape and weight correction 'Reviform ® cocktail' is already on sale.
We have updated not only the design of the package but also the composition of the product by adding an easily digestible protein into its formula and reducing the content of soy proteins, which allows us to significantly improve the functioning of the gastrointestinal tract. In addition, the taste properties of the product have been improved by means of coconut powder.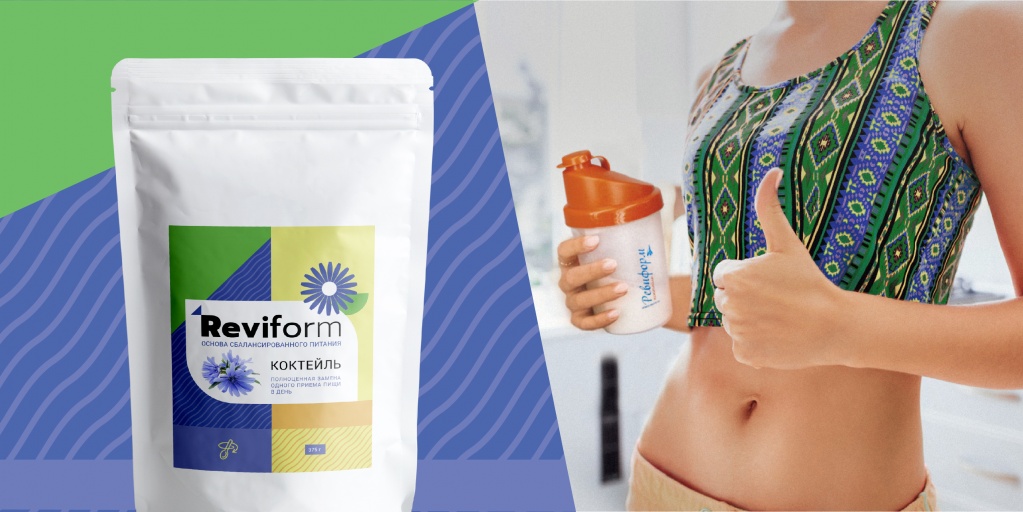 'Reviform ® cocktail' distinguishes the optimal balance of proteins, and the rich content of vitamins and minerals included in the drink makes it an indispensable assistant in the fight for the perfect shape. It saturates the body with the necessary energy, has a rejuvenating and antioxidant effect.
Our cocktail will certainly help you out on a trip or business trip when there is no way to cook food on your own. This is a full-fledged replacement for one meal a day and a great alternative to unhealthy snacks that negatively affect the shape.
'Reviform ® cocktail' is recommended for weight correction, improving the excretory system, stimulating metabolic processes in the body and burning adipose tissue, preventing obesity and cardiovascular diseases.
---
Мы рады сообщить вам отличную новость — обновленный продукт для коррекции фигуры и веса «Peвиформ® коктейль» уже в продаже.
Мы обновили не только дизайн упаковки, но и состав продукта, включив в его формулу легко усвояемый белок и уменьшив содержание соевых белков, что позволяет значительно улучшить работу органов желудочно-кишечного тракта. Кроме того, за счет кокосового порошка были усовершенствованы вкусовые свойства продукта.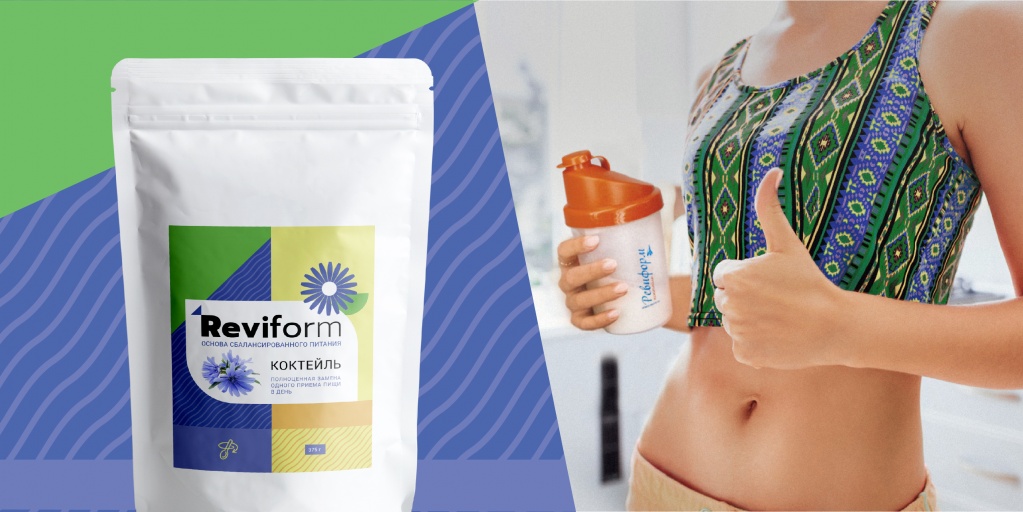 «Pевиформ ® коктейль» отличает оптимальный баланс белков, а богатое содержание витаминов и минеральных веществ, входящих в состав напитка, делает его незаменимым помощником в борьбе за идеальную фигуру. Он насыщает организм необходимой энергией, оказывает омолаживающее и антиоксидантное действие.
Наш коктейль, безусловно, выручит вас в путешествии или командировке, когда нет возможности готовить еду самостоятельно. Это полноценная замена одного приема пищи в день и прекрасная альтернатива нездоровым перекусам, которые негативно сказываются на фигуре.
«Pевиформ ® коктейль» рекомендован для коррекции веса, улучшения работы выделительной системы, стимуляции метаболических процессов в организме и сжигания жировой ткани, профилактики ожирения и сердечно-сосудистых заболеваний.
Back to the list